OUR STORY
This Was All Meant To Be.
Visual Lime was created by three friends that met while working together in one of Vancouver's most successful marketing departments, before each moving on to fill larger roles with different local start-ups.
Over the years, they were brought back together through a shared belief in fresh ideas, cutting edge concepts, and intelligent design... as well as good whiskey, fast food, and Korean chicken wings.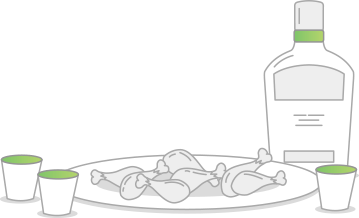 Where Do We Find Our Inspiration?
We find inspiration almost everywhere.
We share what we find inspiring on our blog, so make sure you follow us, and hopefully you can find a little inspiration from it like we have.
Create Amazing Work With Us!
We're always looking to add more talented "limes" to our basket. If you love visual design, cats, front-end development, SEO/SEM, whiskey, copywriting, or anything else you think might be relevant... send us an email and tell us why you think you'd be a good fit.